Designed With Care, Naturally
What defines a great work surface? Durability? Appearance? How easy it is to clean? All are important of course, but for us it's about creating impactful designs that cause minimum impact on the environment.
It's why we're proud to say that all the timber used for the manufacturing of Lamura comes from well managed and sustainable forests. And prouder still to have earned accreditations from both the Forest Stewardship Council and the Programme for the Endorsement of Forest Certification.
And, all Lamura components undergo rigorous testing to ensure they deliver superior performance against heat, water, abrasion and impact resistance.*  This attention to detail has given Lamura the ultimate mark of quality – the FIRA Gold Award.
* Whilst Lamura offers additional performance over other worksurfaces, standard precautions such as heat protectors and chopping boards should still be used.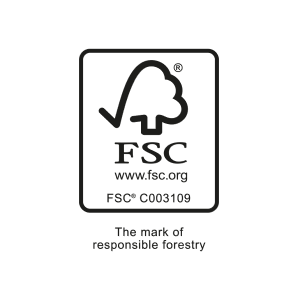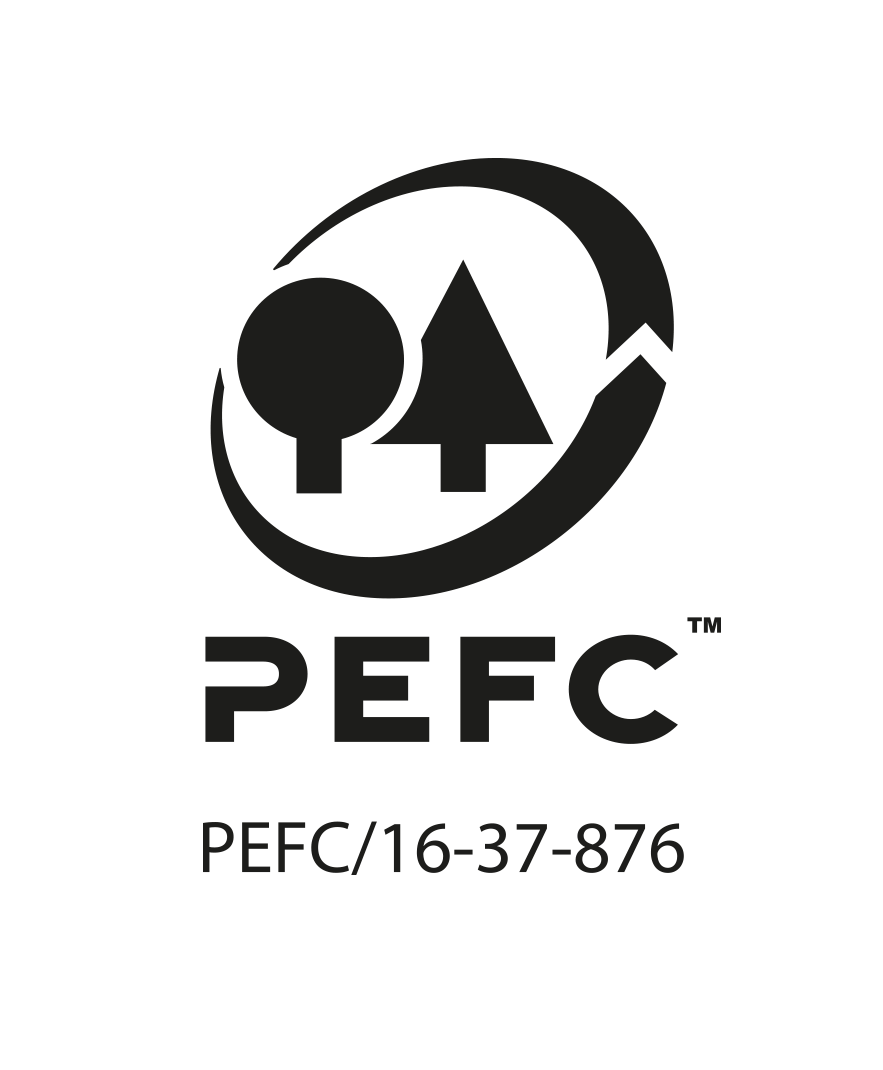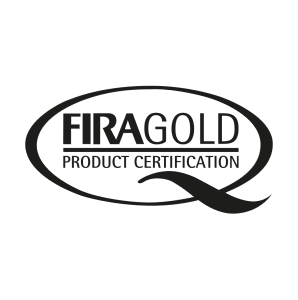 Our worktops are available in a range of sizes at both 20mm and 40mm thickness. Click on the buttons below to find out more about what size worktops are available.
Worktops are designed to be used day in, day out, which is why the way they feel often holds as much importance as appearance. With this in mind, we've created six distinctive textures that sensitively enhance our wide choice of décors.
Sync
This texture is synchronised with the shapes and colours of White Veined Marble and our Light Grey Slate décor, resulting in a remarkably accurate representation of these beautiful stones.
Quarry
A hardwearing texture that contains multicoloured elements that shine like crystals in granite. Quarry is the texture of choice for our three Sirius décors and Weathered Iron Ore.
Matt
Used with Weathered Concrete, Sunset Concrete and several of our marble décors, this delicate texture provides a distinctly natural look and feel.
Quartz*
A gloss surface with multicoloured metallic elements freely distributed within the décor to produce a dazzling and unique finish.
Wood
We have applied this texture to all our woodgrain décors because it subtly and ingeniously replicates the natural grain of real wood.
Impression
Before it is set hard, concrete is poured into a 'former' which creates the finished dimensions and shape of the set concrete. Lamura's unique Impression texture carefully replicates the look and feel of this type of concrete. And it works brilliantly with Natural Concrete.
*Please note: The high gloss finish of quartz is more susceptible to scuffs and scratches than the other Lamura textures, so additional care needs to be taken when using these surfaces.
20mm Collection Availability
Décor Name
Textures
Price Band
Worktops
Breakfast Bars
Splashbacks
Upstands
4050 x 600 x 20mm
4050 x 900 x 20mm
2020 x 900 x 20mm
3000 x 1210 x 8mm
4050 x 100 x 18mm
WOODGRAIN DÉCORS
Grey Limed Oak
Wood
A
■
■
■
■
■
Kalmar Oak
Wood
A
■
■
■
■
■
Sherwood Oak
Wood
A
■
■
■
■
■
Décor Name
Textures
Price Band
Worktops
Breakfast Bars
Splashbacks
Upstands
4050 x 600 x 20mm
4050 x 900 x 20mm
2020 x 900 x 20mm
3000 x 1210 x 8mm
4050 x 100 x 18mm
STONE DÉCORS
Antalya Marble
Matt
A
■
■
■
■
■
Black Veined Marble
Matt
A
■
■
■
■
■
Carrera Marble
Matt
A
■
■
■
■
■
Grey Veined Marble
Matt
A
■
■
■
■
■
Natural Concrete
Impression
B
■
■
■
■
■
Sunset Concrete
Matt
A
■
■
■
■
■
White Andromeda
Quartz
B
■
■
■
■
■
40mm Collection Availability
Décor Name
Texture
Price Band
Worktops
Breakfast Bars
Splashbacks
Upstands
4050 x 600 x 40mm
3000 x 600 x 40mm
4050 x 665 x 40mm
2020 x 665 x 40mm
4050 x 900 x 40mm
2020 x 900 x 40mm
3000 x 1210 x 8mm
4050 x 100 x 18mm
WOODGRAIN DÉCORS
Kalmar Oak
Wood
A
■
■
■
■
■
■
■
■
Medium Grey Oak
Wood
A
■
■
■
■
■
■
■
■
Natural Oak
Wood
A
■
■
■
■
■
■
■
■
Parisian Oak
Wood
A
■
■
■
■
■
■
■
■
Sherwood Oak
Wood
A
■
■
■
■
■
■
■
■
Warm Grey American Oak
Wood
A
■
■
■
■
■
■
■
■
Décor Name
Texture
Price Band
Worktops
Breakfast Bars
Splashbacks
Upstands
4050 x 600 x 40mm
3000 x 600 x 40mm
4050 x 665 x 40mm
2020 x 665 x 40mm
4050 x 900 x 40mm
2020 x 900 x 40mm
3000 x 1210 x 8mm
4050 x 100 x 18mm
STONE DÉCORS
Black Sirius
Quarry
B
■
■
■
■
■
■
■
■
Black Veined Marble
Matt
A
■
■
■
■
■
■
■
■
Calacatta Marble
Matt
A
■
■
■
■
■
■
■
■
Carrera Marble
Matt
A
■
■
■
■
■
■
■
■
Gold Veined Marble
Matt
A
■
■
■
■
■
■
■
■
Grey Sirius
Quarry
B
■
■
■
■
■
■
■
■
Grey Veined Marble
Matt
A
■
■
■
■
■
■
■
■
Light Grey Slate
Sync
B
■
■
■
■
■
■
■
■
Mica Granite
Quartz
B
■
■
■
■
■
■
■
■
Weathered Concrete
Matt
A
■
■
■
■
■
■
■
■
Weathered Iron Ore
Quarry
B
■
■
■
■
■
■
■
■
White Andromeda
Quartz
B
■
■
■
■
■
■
■
■
White Sirius
Quarry
B
■
■
■
■
■
■
■
■
White Veined Marble
Sync
B
■
■
■
■
■
■
■
■